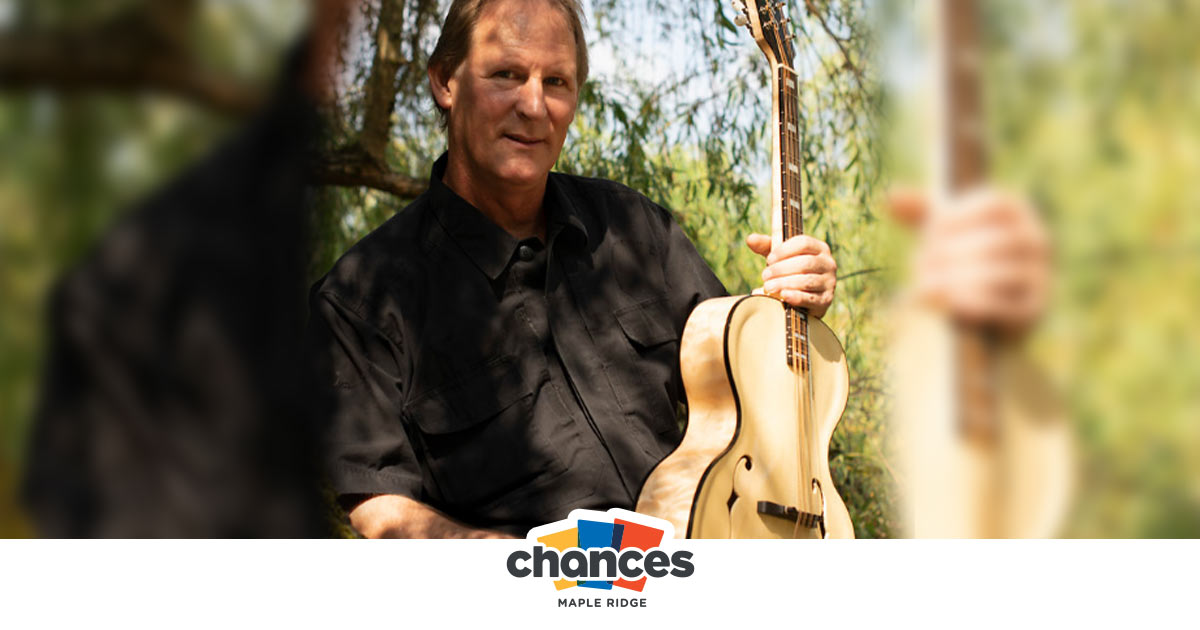 Barry Wilson
PUBLISHED: May 8, 2023 | LAST UPDATED: May 8, 2023
Barry Wilson plays all over BC at various farmers markets, breweries, vineyards, pubs, restaurants, casinos, craft shows, private events, senior residences or doing a charity fundraiser event. Barry brings energy and fun with rock, country, pop although he's comfortable crooning ballads as well.
Barry plays ukulele, mandolin, mandola, octave mandolin, acoustic and electric guitars, keyboards on a midi guitar, bass, drums, harmonica and does all his own vocals and harmonies.
Join us at Chances Maple Ridge as we host Barry Wilson for a live performance in The Well Public House on Friday, June 23, 2023, beginning at 7PM PT. No cover charge.