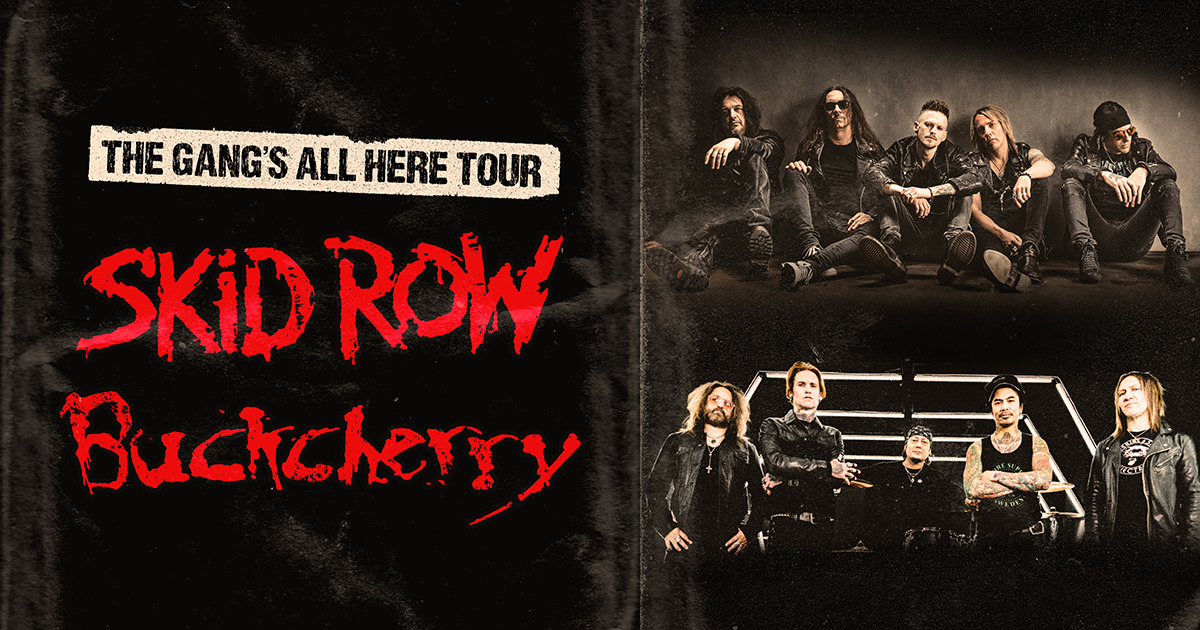 The Gang's All Here Tour – Skid Row & Buckcherry
PUBLISHED: May 31, 2023 | LAST UPDATED: September 13, 2023
LIVE NATION PRESENTS THE GANG'S ALL HERE TOUR – SKID ROW & BUCKCHERRY AT HARD ROCK SHOW THEATRE
Skid Row and Buckcherry are excited to announce they are adding two more legs to their "The Gang's All Here" co-headline tour due to multiple sold-out shows and high demand from fans around the country!  They are thrilled to take their tour even further into the year with twenty-two additional shows along the west coast and across the border into Canada.
New Jersey based rockers SKID ROW arrived on the scene in the late 1980s during the hard rock craze and quickly became a predominant force in the genre. SKID ROW continues to be a major force in the hard rock music scene. This summer, they will be performing all over the world, including South America, Australia, Japan, and major European festivals. They will also be performing with KISS in arenas on their Europe tour. Last year, the band released their sixth studio album, The Gang's All Here, which was produced by Grammy Award-winning producer Nick Raskulinecz. The album reached the top 20 chart positions in nine countries worldwide, further solidifying the band's status as one of the top hard rock acts.
SIERRA PILOT TO IGNITE THE STAGE AS OPENING ACT
Canadian rock band, Sierra Pilot will kick off the concert with an explosive performance, sure to captivate you from the very first note. Their seamless blend relentless driving rhythms and expansive grooves will set the tone for an unforgettable night of music.
Get your tickets NOW before the show sells out again!