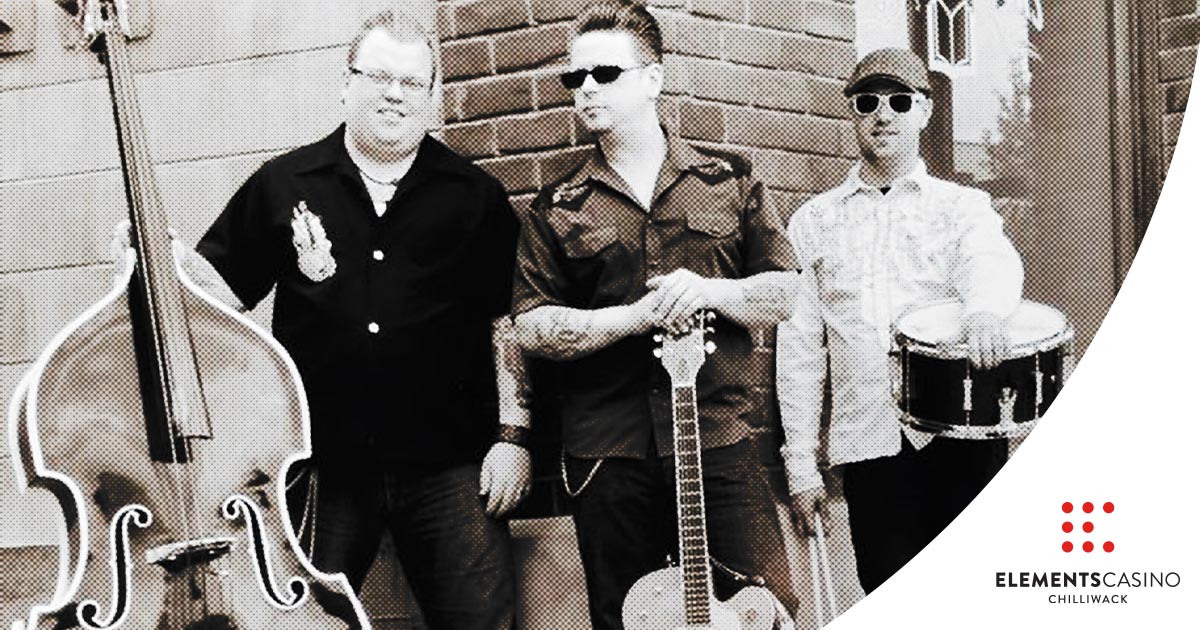 The Lounge Hounds
PUBLISHED: May 12, 2023 | LAST UPDATED: May 12, 2023
The Lounge Hounds have been rockin' the Fraser Valley and Lower Mainland since 2008. Singer and guitarist Keith Marr and bassist Evan Duncan came together just after high school with their shared love of original rock & roll, R&B and 60s pop music. Juno award-winning musician Geoff Eyre joined the group as their drummer more recently.
Heavily influenced by the pioneering of artists such as Carl Perkins, Johnny Cash, Buddy Holly, and Elvis Presley, together the three musicians bring a fresh sense to Rockabilly and deliver a solid punch of lively hooks, high-octane rhythms and finely executed melodies to a new generation of roots rock fans.
The band's versatility means they can adapt to please their audiences. The music is perfect for swing dancing, mixes well with vintage cars and pin-up fashion, but also works well for those who prefer to sit and enjoy.
Don't miss The Lounge Hound's upcoming performance in The Well Public House at Elements Casino Chilliwack on Saturday, June 24, 2023, beginning at 8PM PT! No cover charge.