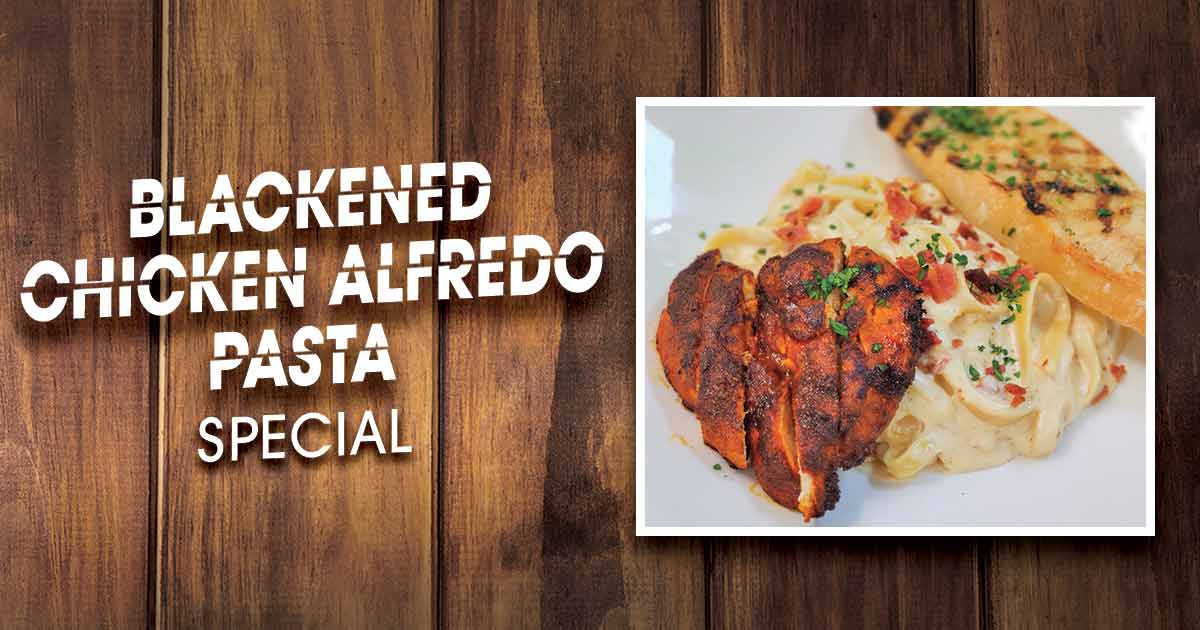 Blackened Chicken Alfredo Pasta Special
PUBLISHED: September 14, 2023 | LAST UPDATED: September 14, 2023
OCTOBER 1 – OCTOBER 31, 2023
Indulge in the flavors of fall with our mouthwatering Blackened Chicken Alfredo Pasta Special, available for only $23 throughout October!
Featuring perfectly seasoned blackened chicken, placed atop a generous serving of fettuccine bathed in our velvety Alfredo sauce, and served with a side of warm garlic bread, this delectable dish is the ultimate comfort food for autumn. Garnished with irresistibly crispy morsels of smoked bacon, the result is a medley of flavours that dance harmoniously on your palate.
Capturing the essence of fall in every bite, stop by the Food Court on your next visit to Hard Rock Casino Vancouver to savour our limited-time Blackened Chicken Alfredo Pasta Special.
PRICE DOES NOT INCLUDE TAX AND GRATUITIES. AVAILABLE ONLY WHILE QUANTITIES LAST. OTHER TERMS AND CONDITIONS MAY APPLY.