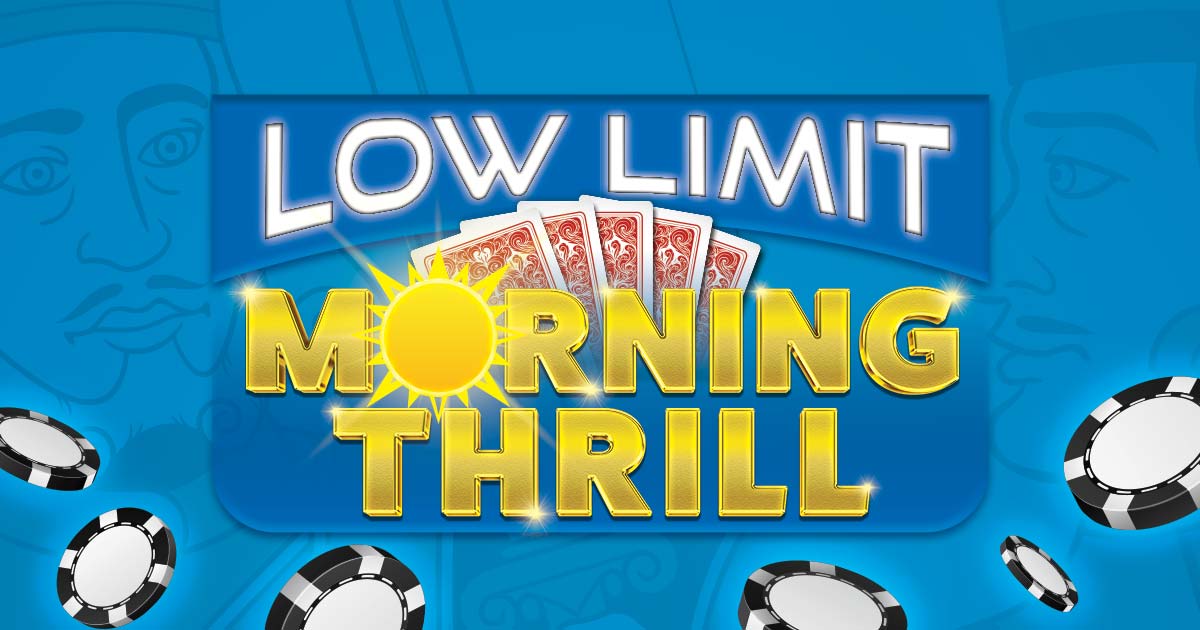 Low Limit Morning Thrill
PUBLISHED: September 19, 2023 | LAST UPDATED: September 19, 2023
SEPTEMBER 7 – NOVEMBER 8, 2023
Calling all carded and uncarded players — join us for the Low Limit Morning Thrill promotion at River Rock Casino Resort.
Play with a lower bet limit from 6:00AM to 11:59AM PT daily at some designated live tables on the main gaming floor.
Game Type:
ORIGINAL BET LIMIT:
(REST OF THE GAMING DAY
12:00PM – 5:59AM PT)
LOWER BET LIMIT:
(6AM – 11:59AM PT)
Ultimate Texas Hold'em
$15
$10
King Bounty Blackjack
$15
$10
Free Bet Blackjack
$25
$10
THE PROMOTION APPLIES EXCLUSIVELY TO DESIGNATED LIVE TABLES ON THE MAIN GAMING FLOOR. OTHER TERMS AND CONDITIONS MAY APPLY. SEE GUEST SERVIECS FOR MORE DETAILS.