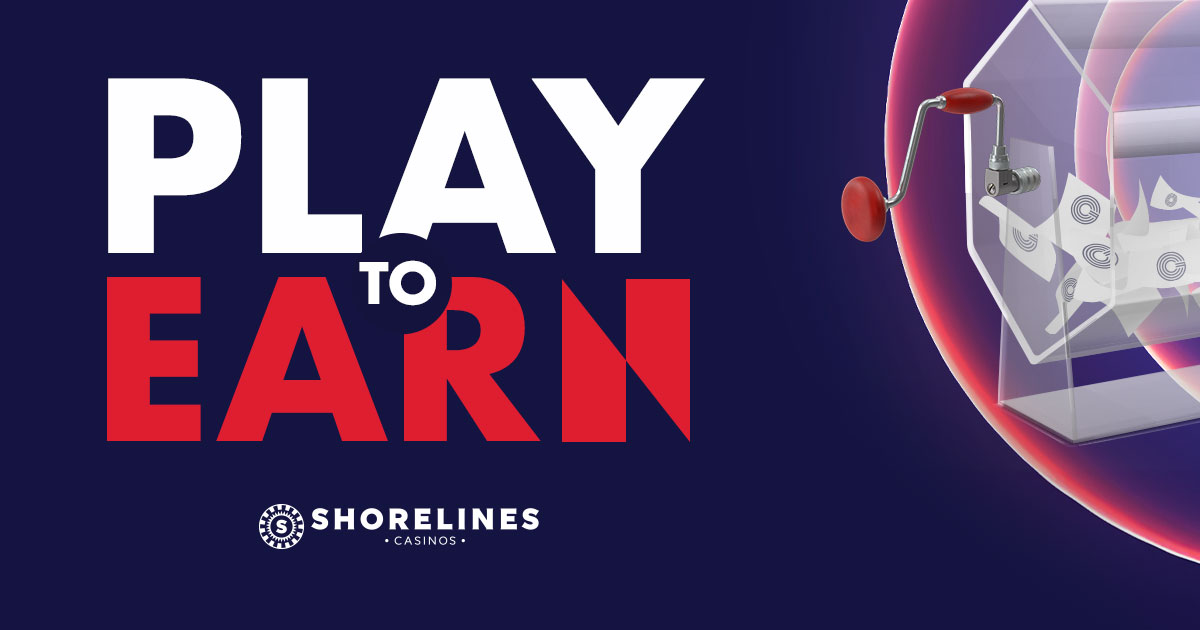 Play to Earn
PUBLISHED: September 12, 2023 | LAST UPDATED: September 12, 2023
Play to earn weekly for a chance to win a portion of $34,000 in Free Play and prizes. Open to all Great Canadian Rewards members.
Three Ways & Three Days to Earn Ballots
Tuesday: Play to Earn
Play $20 with your Great Canadian Rewards card on Tuesdays to receive five ballots!
Wednesday: Tier Level
Play any amount on Wednesdays and visit Guest Services the same day to receive ballots based on Tier Level.
Thursday: BONUS Day
Show your Great Canadian Rewards card to Guest Services on Thursdays and receive five ballots. No play required.
How it works
Drop off your completed ballots to enter the weekly prize draw every Thursday at 4PM, 5PM, or 6PM. Two winners will be announced each hour. If your name is drawn, pick a sealed unmarked envelope from the prize box and open it to unveil your prize!
Don't forget to save some of your accumulated ballots to enter the GRAND PRIZE DRAW on Thursday, October 26, 2023, for a chance to win fantastic prizes like hotel accommodations, a $750 gift card, or even up to $1000 in Free Play.
Not a Great Canadian Rewards member yet? Visit your nearest Great Canadian Rewards destination to sign up!
MUST BE A GREAT CANADIAN REWARDS MEMBER TO BE ELIGIBLE. BALLOTS MUST BE COMPLETED IN FULL AND DEPOSITED INTO THE DESIGNATED DRAW DRUM BY THE PARTICIPANT ON OR BEFORE THE DESIGNATED CLOSING TIMES. ELIGIBLE WINNERS MUST BE IN ATTENDANCE AT THE TIME OF THE DRAW TO WIN. TO CLAIM THE PRIZE, SELECTED WINNERS MUST PRESENT VALID GOVERNMENT ISSUED PHOTO IDENTIFICATION OR GREAT CANADIAN REWARDS CARD TOGETHER WITH AN ACCEPTABLE (AS DETERMINED BY OGELP) FORM OF VALID GOVERNMENT-ISSUED NON-PHOTO IDENTIFICATION. ODDS OF WINNING WILL VARY. SEE GUEST SERVICES FOR COMPLETE DETAILS.