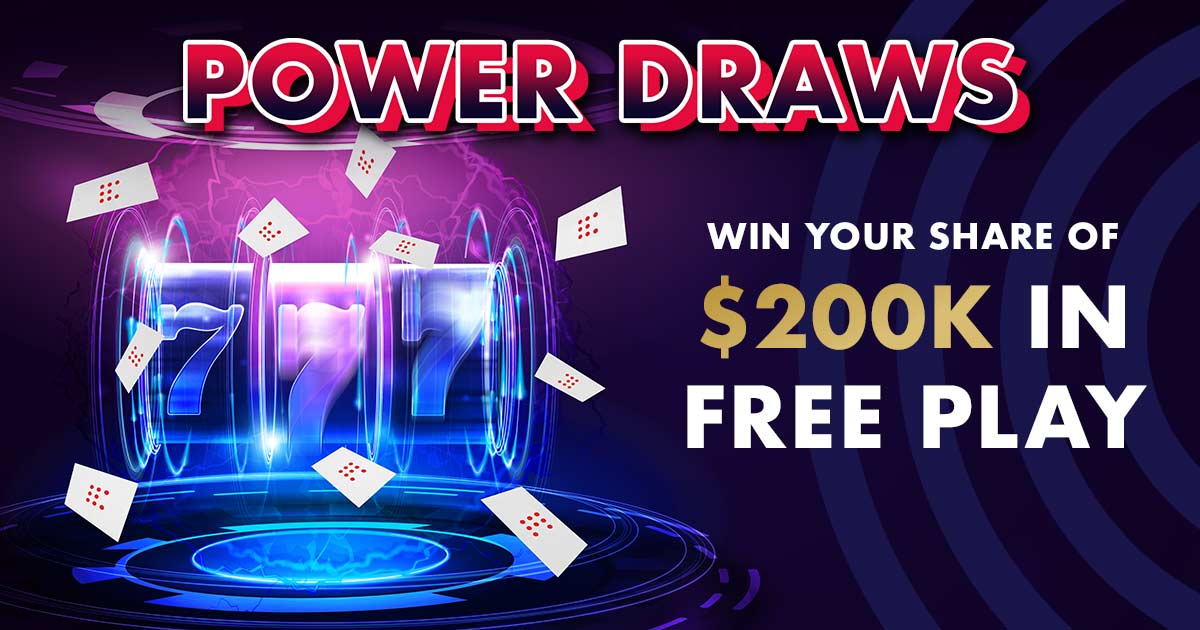 Power Draws
PUBLISHED: June 26, 2023 | LAST UPDATED: September 8, 2023
Come and join Elements Casino for our weekly Power Draws!
Great Canadian Rewards members have a chance to win every Friday and Saturday from October 6 to November 4 at any Elements Casino in Ontario. Winners are randomly selected at each draw time to win $5,000 Free Play or more. If the selected member is not present, the prize carries over to the next draw date!
Ballot earning begins September 25, 2023.
How to Participate:
Visit Guest Services to claim your ballot(s) each gaming day during the promotion:
Sunday to Thursday: one (1) ballot per member
Friday & Saturday: bonus ballots may be redeemed between 5:00PM and 8:55PM based on Great Canadian Rewards Tier Level.

Club: One (1) ballot
Preferred: Three (3) ballots
Premium: Five (5) ballots
Summit: Ten (10) ballots

Any Day:

Great Canadian Rewards new member sign-up: Ten (10) ballots
Provide Guest Services your email address and agree to receive email communication: Ten (10) ballots
Show Guest Services your receipt after dining at any Elements Casino food and beverage amenity: Ten (10) ballots
Not a member yet? Visit your nearest Great Canadian Rewards destination to sign up.
DRAWS ARE DONE BY HAND WITH A DRUM AVAILABLE AT EACH DESTINATION. IN ORDER TO BE ELIGIBLE FOR ALL LISTED DRAW TIMES, BALLOTS MUST DEPOSITED INTO THE DRUM PRIOR TO CHECK-IN END TIME. BALLOTS CAN ONLY BE ISSUED FROM GUEST SERVICES. ALL BALLOTS WILL REMAIN IN THE DRUM UNTIL THE FINAL DRAW. AT EACH DRAW ONE (1) WINNER WILL BE CALLED, IF THEY DO NOT SHOW UP WITHIN THE DESIGNATED TIME LIMIT THE PRIZE VALUE WILL CARRY OVER TO THE NEXT PROMOTION DAY. MEMBERS MUST BE PRESENT TO WIN AND HAVE TEN (10) MINUTES TO CLAIM PRIZE. VISIT GUEST SERVICES FOR RULES AND REGULATIONS.