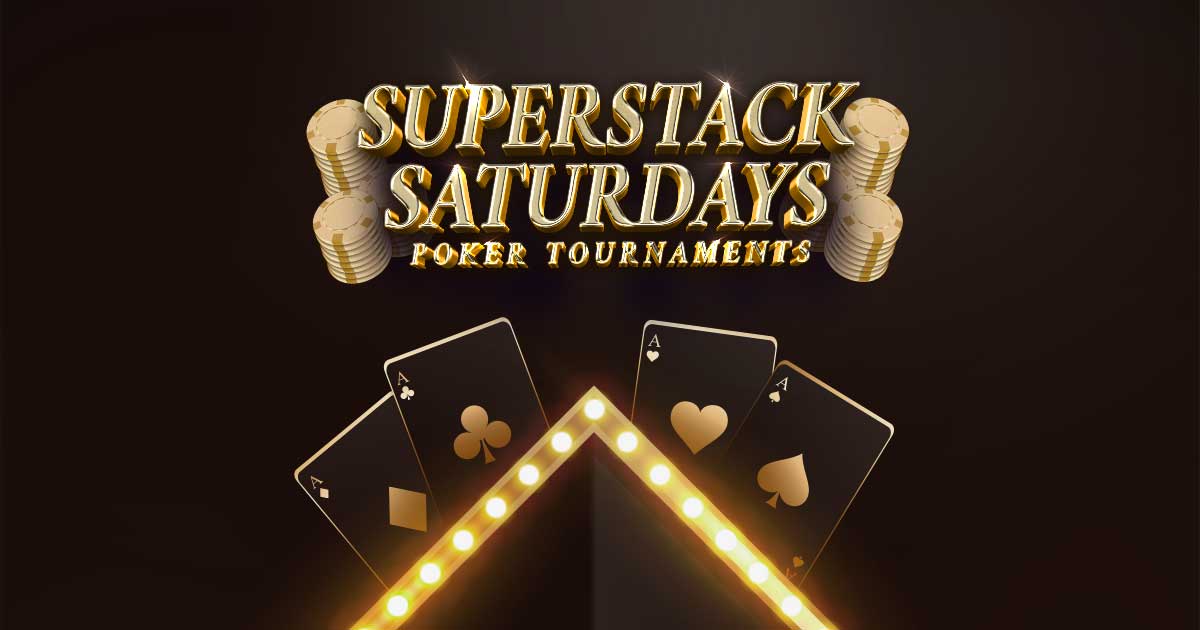 Superstack Saturdays Poker Tournament
PUBLISHED: May 3, 2023 | LAST UPDATED: May 3, 2023
Join us for our Superstack Saturdays Poker Tournaments at Hard Rock Casino Vancouver!
Now available every week, with the Tournament beginning at 10AM PT on Saturdays, in the Poker Room.
Pre-registration opens on Sundays at 10AM, six (6) days prior to the day of the tournament.
A maximum of 60 players can join per Tournament Day.
---
Not an Encore Rewards member yet? Visit your nearest Great Canadian destination in B.C. to sign up.
TOURNAMENT SEATS ARE NON-TRANSFERABLE AND NON-REFUNDABLE. OTHER TERMS AND CONDITIONS MAY APPLY. SEE THE TABLE GAMES TEAM FOR MORE DETAILS.