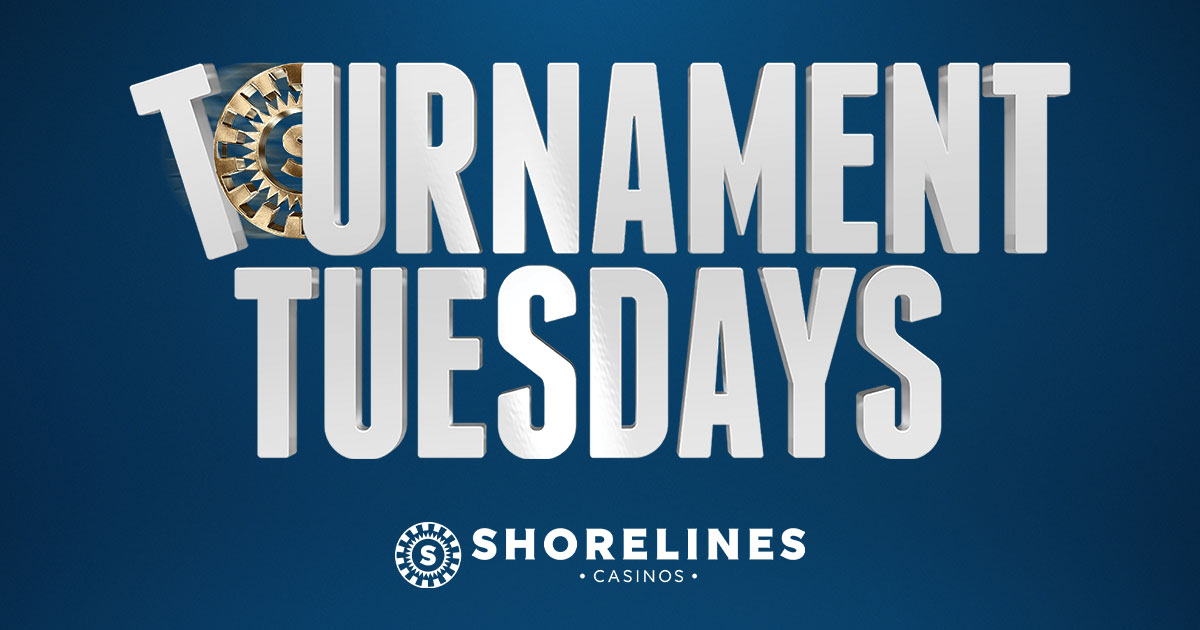 Tournament Tuesdays
PUBLISHED: April 26, 2023 | LAST UPDATED: September 27, 2023
Spin for a chance to win in our exciting slot tournament every Tuesday only at Shorelines Slots at Kawartha Downs.
Participants play with their Great Canadian Rewards card inserted into approved slot machines. Qualifying members will have six spins on the "Prospectors Plunge" game.
At the end of the tournament the Rewards Members with the top three scores at each site will automatically be awarded prizing.
Play every Tuesday between 11AM-2PM
1st place $250 Free Play
2nd place $150 Free Play
3rd place $100 Free Play
Plus, grab bag items are available for the first 50 participants!
Must be a Great Canadian Rewards member. Not a Great Canadian Rewards member yet? Visit your nearest Great Canadian Rewards destination to sign up!
MUST BE A GREAT CANADIAN REWARDS MEMBER. PROMOTION IS ONLY AVAILABLE AT SHORELINES SLOTS AT KAWARTHA DOWNS. MUST HAVE REWARDS CARD INSERTED IN A SLOT MACHINE. MUST PLAY $20 TO QUALIFY. ONE TOURNAMENT PER DAY PER SITE. ODDS OF WINNING WILL VARY. GRAB BAG ITEMS ARE AVAILABLE FOR THE FIRST 50 MEMBERS WHO PARTICIPATE IN THE TOURNAMENT AND PRESENT THEMSELVES TO GUEST SERVICES TO COLLECT. GIFTS ARE FIRST COME, FISRT SERVED WHILE QUANITITES LAST. SEE GUEST SERVICES FOR RULES AND REGULATIONS.