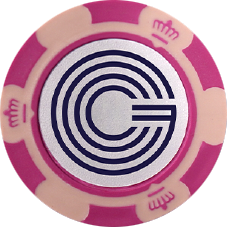 With a vibrant atmosphere and professional dealers, the poker room, located on level 2, is the perfect place to enjoy thrilling poker action between10AM-4AM daily.
All open and available games are posted on our Great Blue Heron Poker "X" (formerly Twitter) page. Follow along for up to date information.
Whether you prefer the strategic precision of Limit Texas Hold'em, the adrenaline rush of No Limit Texas Hold'em, or the high-stakes thrills of High Limit poker, we've got it all. 
Limit Poker: 4/8 & 10/20, 10% to a maximum of $10 or 20/40, 10% to a maximum of $12.
No Limit & Higher Limit Poker: 1/3 & 2/5, 10% to a maximum of $15.
Omaha Hi: Available as of September 25 with 10/20 & 20/40, 10% to a maximum of $15.
Contact the Poker room for further details.
40 Icomm Dr
Brantford, ON
N3S 7S9
Get On The List: Register For A Game
Visit Guest Services to register as early as 9AM.
No-shows will automatically be removed from the system after 90 minutes.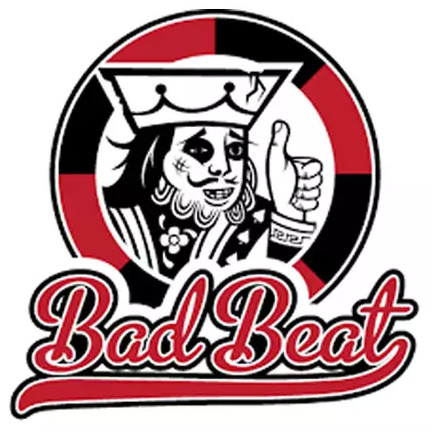 A chance to outwit your opponents and turn an otherwise disappointing hand into a thrilling win.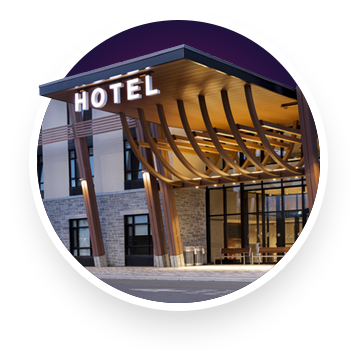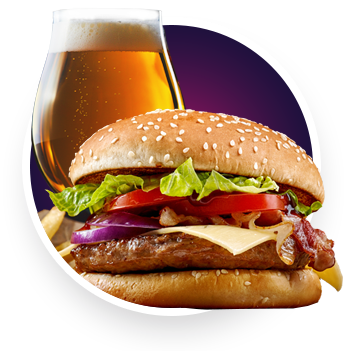 Our exciting destination offers a variety of delicious dining amenities.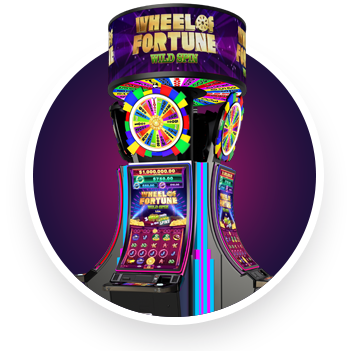 Play our slot machines and table games while you wait to get in the game.
Poker House Rules

English only at all times.
A verbal statement or the intent to act, will be binding for the players whose turn it is to act.
No discussion of hands in play.
Players are responsible for protecting their own cards.
No seat changes with less than 7 players.
Table changes or seat changes must be done immediately.
The House reserves the right to prohibit any two players from sitting at the same game.
Initial buy in must be at least 10x the big bet and all re- buys must be 5x the big bet.
Missing two big and small blinds will result in forfeit of your seat.
Any deviation from accepted behavior, abuse towards another player or staff member or blatant damage to cards or equipment will result in immediate action up to and including trespass.
Seats are reserved for Visually Impaired Guests who join the game with the aid of an assistant, see Poker Room Pit Manager for details.
Bad Beat Jackpot General Information

QUALIFYING RULES

To win the "Bad Beat Jackpot, the following qualifications MUST be met:

The Bad Beat Jackpot only applies to the game of Texas Hold 'Em.
A minimum of four (4) active players must be dealt in the hand, as described below. There cannot be any Deck irregularities.
Pot must be $20.00 (including rake) or more.
No Players can be discussing the potential of a "Bad Beat" during the hand, as described below.
Both the winning and losing hand must be the best possible combination of five (5) cards and BOTH of the player's two (2) hole cards MUST play.
Losing hand MUST be Four-of-a-Kind or better beaten by Four-of-a-Kind or better. Players MUST use BOTH hole cards and MUST hold a pair for any Four-of-a-Kind.
Players MUST be physically sitting at the table and dealt into the hand when the "Bad Beat" hand is won. If the player is not dealt in, they will not be eligible for any portion of the "Bad Beat.

Note: A player that has folded and left the table is still eligible for their portion if the "Bad Beat" is won.

A player who mucks their hand, either face up or not, the hand will be considered dead.
All qualifying players will be required to show valid government-issued photo ID in order to receive a payout.
Under all circumstance's management decision is final.

JACKPOT DISTRIBUTION

Whenever the "Bad Beat" Jackpot is won, the day's posted amount will be divided up as follows The Player with the "Bad Beat" (2nd Best Hand) will receive 50% of the Jackpot.
The Player with the winning hand will receive 25% of the Jackpot.
The remaining 25% will be divided up equally amongst the other active players in the hand.
Limit: one (1) hand per player

NOTES

Please do not discuss hands while there is still action pending. Not only is this bad poker etiquette, but it will also void the Bad Beat Jackpot.
If there are two hands that qualify for the "Bad Beat", the higher ranked hand will be declared the "Bad Beat" Hand.

In the event that two or more tables qualify for the Bad Beat Jackpot at the same time the jackpot will be split equally between each table. 
Electronic Devices

Electronic devices are permitted with the following guidelines:

Players are permitted to use their electronic devices to text, read, surf or play games at the table while NOT in a hand, provided the electronic device does not disturb play or other player.
Earphones, headphones or ear buds are permitted as long as play is not disrupted and player maintains attention to the game.
Phone conversations while seated at a table are NOT permitted. Phone conversations must be conducted away from their assigned table and must not disrupt any live play in the room.
Patrons must step away from the table to answer their phone, if they do so while in a hand, their cards may be declared dead and any money in the pot may be forfeited.
Players are prohibited from using any device to record or capture: video footage, photographs, or audio sound bites at any time.
No cell phones or other electronic communication device can be placed on a poker table.
Cell phones must be placed on silent mode.
If a player is believed to be communicating with another participant at the table, both players may be asked to leave the room.