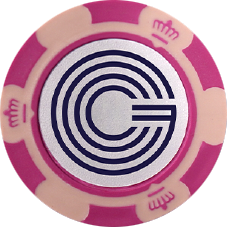 Embark on an exhilarating journey into the world of poker, where skill, strategy, and a touch of luck converge. We're not bluffing, our Poker Room is a good time. Bet on it.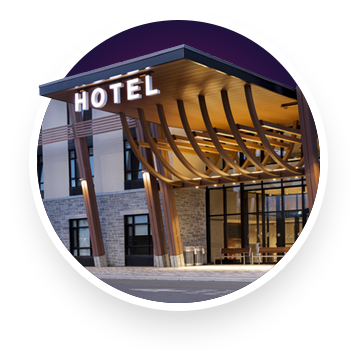 Rest and relax before or after the game in our integrated hotel and enjoy free Wi-Fi.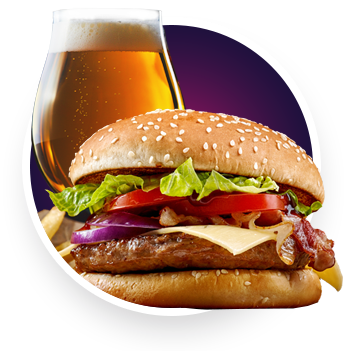 In addition to Water's Edge Restaurant, the Poker Room offers an in-room dining menu.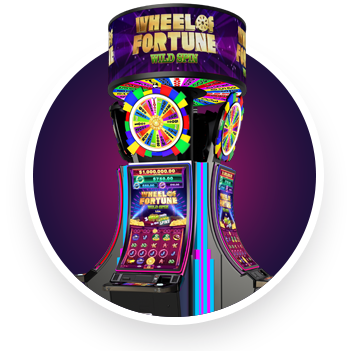 Play our slot machines and table games while you wait to get in the game.
All open and available games are posted on our Great Blue Heron Poker "X" (formerly Twitter) page. Follow along for up to date information.
The most popular and widely played poker variant in the world. Whether you're a seasoned pro or a beginner eager to learn the ropes, Texas Hold'em offers a unique blend of skill, strategy and dynamic gameplay.
Offering: 1/3 & 2/5 No Limit.
If you're looking for a thrilling poker experience that adds an extra layer of complexity and strategic depth, Omaha is the game for you. Omaha Poker follows a similar structure to Texas Hold'em but with one significant difference – players are dealt four private cards instead of two.
Get On The List: Register For A Game
Call 905-985-4888 ext 4410 to place your name on the list up to 90 minutes in advance.
Visit Guest Services to register as early as 8:15AM. Poker is available from noon until 4AM.
No-shows will automatically be removed from the system after 90 minutes.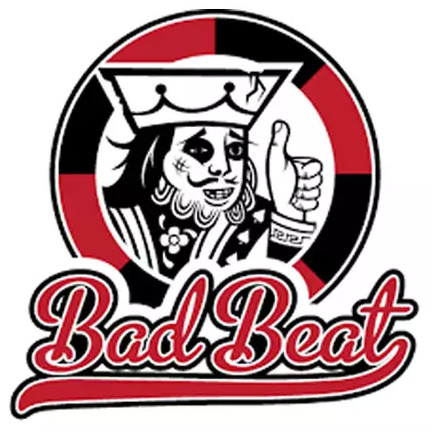 A chance to outwit your opponents and turn an otherwise disappointing hand into a thrilling win.
Poker House Rules

English Only is to be spoken at the table while a game is in progress
Cell phones may be used at the table
When a player has cards, they MUST NOT use their phone
Players may not talk on the phone at the table at any time
Cell phones must be inaudible to others, and not cause a disturbance
Players are prohibited from recording/capturing video, photography or audio
Smart watches cannot be used when a player has cards
Headphones may be used, but players are responsible for paying attention to the action
Players may be asked to remove 1 or both headphones if they cannot follow the action
Players that have missed 2 Big Blinds will forfeit their seat if there is a waiting list for that game
Table changes must be done immediately – after table changing, players are considered New Players
A player seat changing must post a Big Blind if they have moved 3 seats ("jumping over" 2 live players) away from the blinds. If they do not want to post, they can sit out and wait for the Big Blind
No food or drinks on the table – only chips, cards, and approved card protectors
No objects that could cause damage or marks are allowed to be used as a card protector
Chips may not leave the gaming table, except to pay the server, purchase drinks/food or prescribed by the house. Maximum $25 may be taken from a player's stack when going on a Meal Break
Meal Break is 1 hour. See Inspector for details
After leaving a table, you may not re-join that table for 1 hour with less chips than you left with
Verbal statements are binding, including verbal statements that are out of turn
Players may not play out of turn. When a player acts out of turn, that action is binding, unless the action to them changes
No discussion of hands in play in multi-handed pots
It is the player's responsibility to protect their own hand
Side wagers are not permitted
Players have the right to an unobstructed view of all players chips and cards
Playing over and Substitute players is not permitted
Hoods are prohibited from being worn in the poker room
Shoes must be worn at all times
The Great Blue Heron prohibits the use of obscene or foul language. Using such language or making a foul, profane, obscene or vulgar statement, or speaking abusively or in an intimidating manner to another player or staff member will not be tolerated
The Great Blue Heron is prohibited from allowing persons who appear to be intoxicated or who are intoxicated to gamble.
The decision of the Pit Manager / Inspector is final

The rules of play are intended to create a fair game and to ensure that a player who makes and error is the one who suffers the consequences. In situations not covered by the rules or where a mechanical following of the rules would be clearly unfair the house has the discretion to make decisions for the purpose of ensuring a fair game.
Bad Beat Jackpot General Information

The Bad Beat shall apply to the game of Texas Hold'em only. "Bad Beat" means a high ranking poker hand that is beat by a higher ranking hand (e.g., Four Eights losing to Four Nines).
In order for a hand to be eligible to qualify for one of the Bad Beats, the pot must meet a minimum of $20 (house rake is included in the total pot size).
A minimum of four players must be seated and dealt in at the beginning of the hand in order to qualify for the Bad Beat.
To qualify for the Bad Beat Jackpot both the winning and losing hands must be the player's best possible combination of five cards and include both of the player's two (2) hole cards.
The losing hand must be Four-of-a-kind Twos or better, and be beaten.
If the winning or losing player has made a Four-of-a-Kind, that player must have a pocket pair to qualify (example: if a player has four Tens, he/she must have a pocket pair of Tens with two Tens on the board).
A $1 maximum amount will be removed from the pot when it reaches $20 including the rake. In order for a hand to be eligible for the Bad Beat Jackpot, the pot must meet the $20 minimum. The hand must go to a showdown (played to the end, where all cards have been dealt and players have completed betting and show their cards to determine the winner) in order for the jackpot to be awarded. All players that were dealt into that hand are eligible for the Bad Beat Jackpot.
If the main pot has less than $20, the Bad Beat $1 is not taken from that pot. The main pot does not qualify for the Bad Beat
If the main pot has less than $20, but the side pot has $20 or more, the Bad Beat $1 is taken from the side pot. The players involved in the side pot are eligible for the Bad Beat.
If both the main pot and side pot are less than $20, a bad beat $1 will not be taken, players do not qualify for the Bad Beat. If one player wins both pots, and they add up to $20 or more the Bad Beat $1 will be taken, and the players involved in the side pot qualify for the Bad Beat.