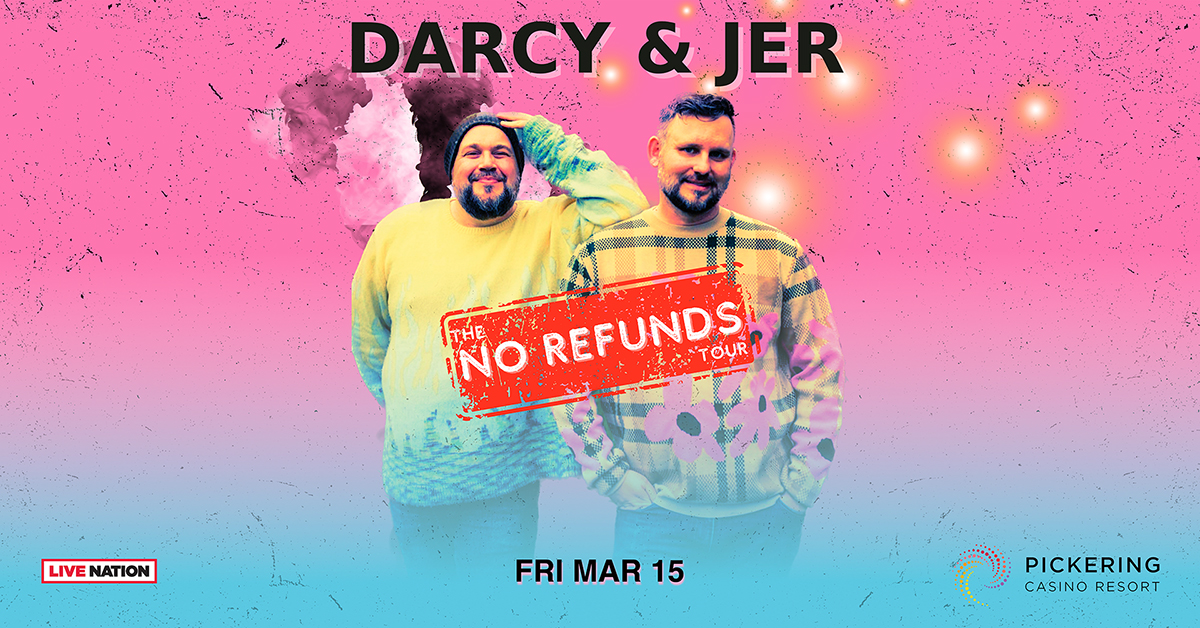 Darcy & Jer
PUBLISHED: September 14, 2023 | LAST UPDATED: September 28, 2023
Coming off their sold out Just for Laughs show, Darcy and Jer are jumping off your phones and into your hearts in real life with their new show "The No Refunds Tour."
Join comedian and accidental TikTok stars Darcy Michael & his husband Jeremy Baer live on stage for an evening of hilarious comedy celebrating love, relationships, mental health and probably some sort of wardrobe malfunction.
Tickets
Tickets go on sale to the public starting Friday, September 22 at 10AM via Ticketmaster.ca.
THIS IS AN ALL AGES EVENT.