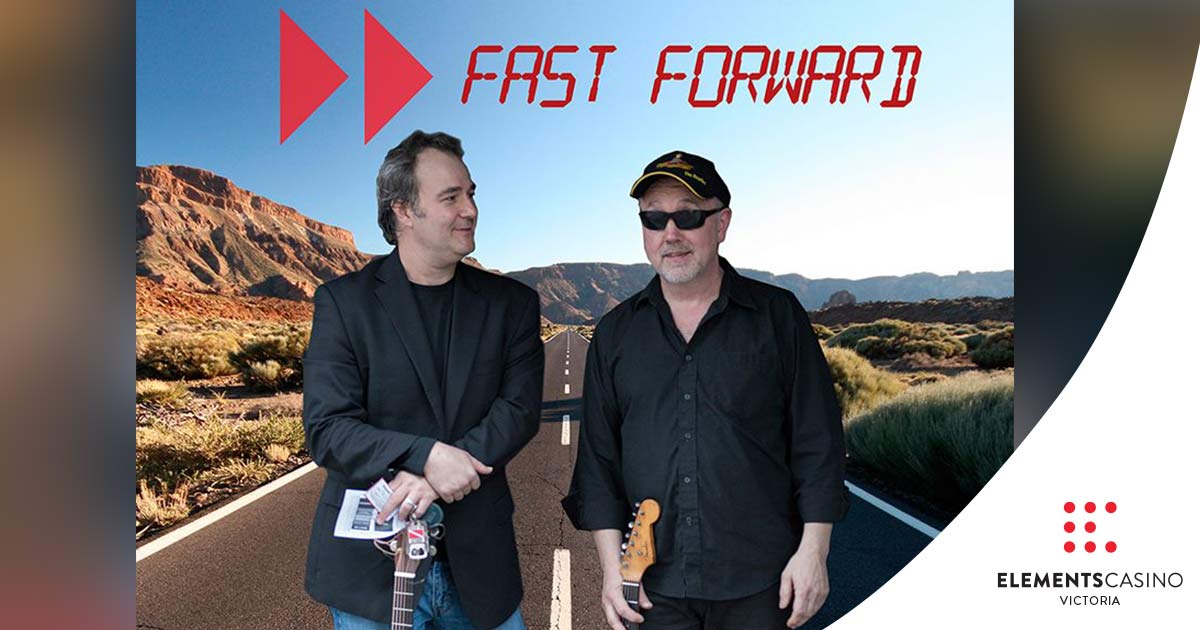 Fast Forward
PUBLISHED: August 4, 2023 | LAST UPDATED: September 15, 2023
Don Peterson and Kelly Fawcett have teamed up to create Fast Forward, a musical union that plays and sings everything from Pop, Classic Rock to Soul, Motown and all points in between.
Enjoy classic tunes from the last 50 years with great vocals and harmonies. If you want to kick it up a notch, the group adds real bass and drum tracks to their sound and it's party time!
Don't miss Fast Forward Duo's live performance at The Well Public House at Elements Casino Victoria on Saturday, October 28, 2023, beginning at 8PM PT. No cover charge.