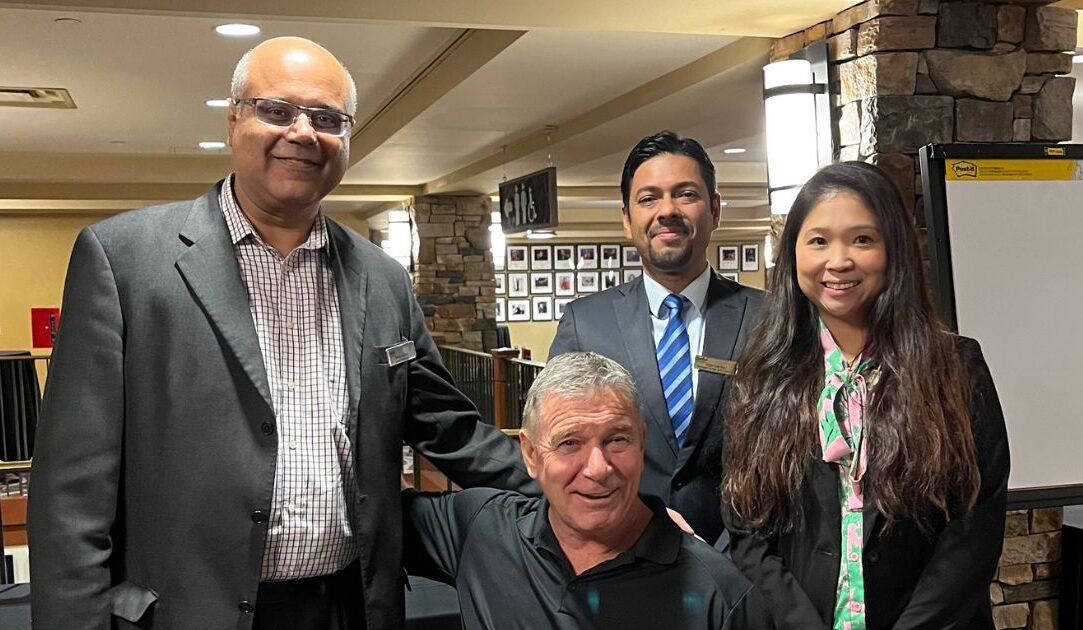 RIVER ROCK CASINO RESORT BECOMES FIRST CASINO IN CANADA TO RECEIVE RICK HANSEN FOUNDATION ACCESSIBILITY CERTIFICATION
River Rock Casino Resort Becomes First Casino in Canada to Receive Rick Hansen Foundation Accessibility Certification
Vancouver, BC, (May 4, 2023) – Great Canadian Entertainment is very proud to announce that its River Rock Casino Resort ("River Rock") in Richmond, BC is the first casino in Canada to receive the Rick Hansen Foundation Accessibility Certification ("RHFAC"). This certification is an independent, third-party assessment that evaluates buildings and facilities based on various accessibility criteria, including entranceways, elevators, washrooms, and parking lots. Being RHFAC certified recognizes that people with accessibility needs can fully enjoy everything the destination entertainment resort has to offer.
The certification is a testament to River Rock's dedication to accessibility and inclusivity for all team members and guests. This achievement comes on the heels of National AccessAbility Week in Canada from May 28 to June 3. The certification aligns with River Rock's goals and values and its commitment to building and maintaining an environment where diverse team members feel supported, and everyone who enters the facility can do so comfortably and with a feeling of belonging.
"RHFAC is helping us to raise awareness and create spaces inclusive for people with disabilities," stated Rishi Khaira, General Manager, River Rock Casino Resort. "We're proud to be recognized. We will continue working towards breaking down barriers that people with disabilities still face."
The RHFAC certification helps to ensure that River Rock's team members have equal opportunities to work and thrive in an environment that values diversity and promotes accessibility. This achievement sets a new standard for venues in the gaming and hospitality industry in Canada.
About River Rock Casino Resort
River Rock Casino Resort is a world-class gaming, entertainment, and hospitality destination located in Richmond, BC. The casino offers a wide variety of table games, slot machines, and amenities including a 396-room hotel, multiple dining outlets, indoor pool and spa. For more information, visit www.riverrock.com.
About Great Canadian Entertainment
Founded in 1982 Great Canadian Entertainment is Canada's premier gaming and hospitality company with 25 gaming, entertainment and hospitality facilities in Ontario, British Columbia, New Brunswick, and Nova Scotia. The Great Canadian Casino Resort Toronto project, which is scheduled to open this summer, will include a 400-room hotel, 5,000-seat entertainment venue, new parkade, and on-site dining options.
Committed to investing in and offering opportunity to those in the communities in which it operates, Great Canadian supports over 1,400 charitable and non-profit organizations across Canada under its PROUD program; "PROUD of our people, our business, our community". A significant portion of gross gaming revenue from Great Canadian's gaming facilities is retained by Crown partners on behalf of their provincial governments for the purpose of supporting programs that benefit healthcare, education, and social services in Canada. To learn more, please visit www.greatcanadian.com or follow us on Twitter, Instagram, Facebook and LinkedIn.
Media Contact: