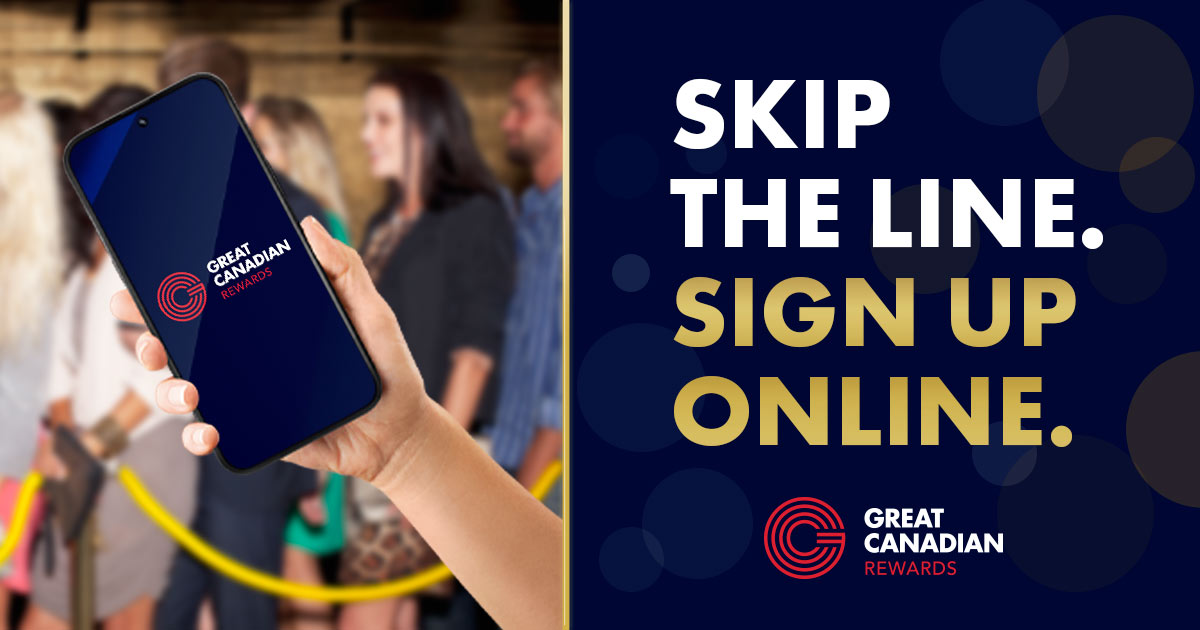 Skip the line: Sign up Online & Receive up to $20 Free Play!
PUBLISHED: January 31, 2023 | LAST UPDATED: September 29, 2023
No matter what destination you visit in the Great Canadian Rewards family, you'll be ready to earn and redeem rewards. Membership is free, and with your Great Canadian Rewards card, you can enjoy:
Sign up online at gcrewards.com/signup for a Great Canadian Rewards membership and receive up to $20 FREE PLAY.
Learn more about the benefits of being a rewards member and how you can unlock exciting rewards at 12 great destinations.
To sign up in person, visit the guest services desk at any Great Canadian Rewards destination in Ontario. MUST BE 19+. IF YOU GAMBLE, PLAYSMART.