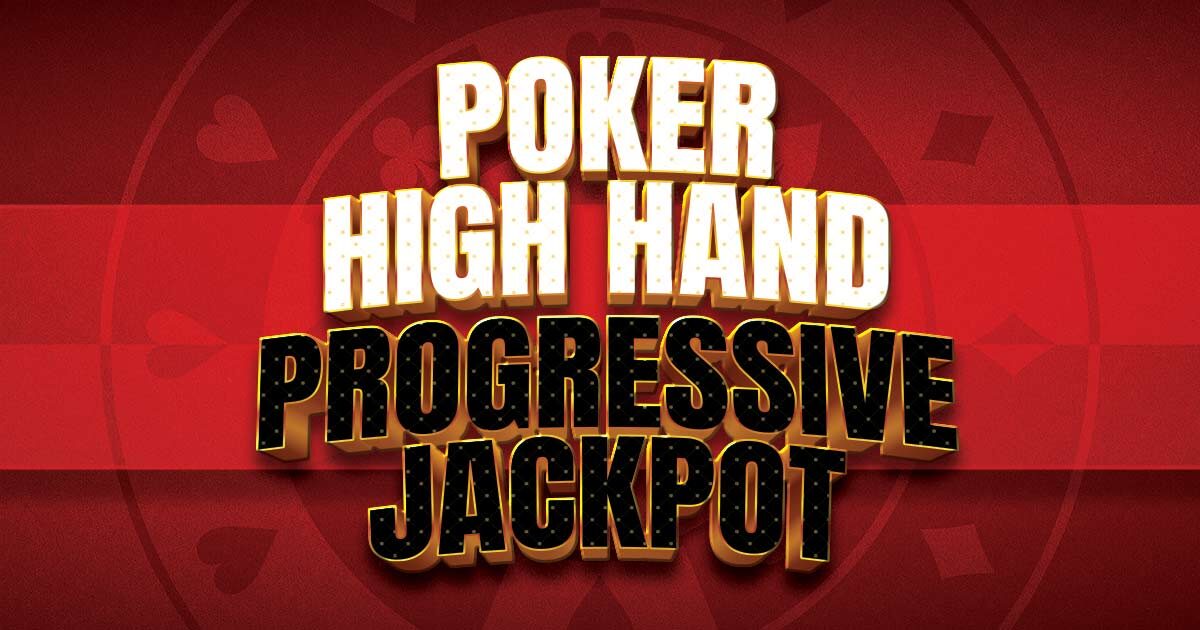 Progressive High Hand Jackpot
PUBLISHED: November 30, 2022 | LAST UPDATED: March 30, 2023
Enjoy more ways to win up to $10,000 — Poker High Hand Progressive Jackpot is now available at No Limit or Limit Texas Hold'em Poker Tables at Casino Nanaimo, Elements Casino Victoria, Hard Rock Casino Vancouver, and River Rock Casino Resort.
The winning hands will be as follow:
Royal Flush – Clubs
Royal Flush – Diamonds
Royal Flush – Hearts
Royal Flush – Spades
Straight Flush – King High
Straight Flush – Queen High
Straight Flush – Jack High
Straight Flush – Ten High
Straight Flush – Nine High
Straight Flush – Eight High
Straight Flush – Seven High
Straight Flush – Six High
Straight Flush – Five High
Any Quads
Amounts are all progressive and grow at 11AM on each gaming day based on the amount of money collected on the previous gaming day's jackpot rake.
Qualifying Rules and Details
$1 will be collected from each pot that is $20 or more;
A minimum pot size of $20 is required for jackpot eligibility;
Players must use both hole cards to make their hand in order to win;
A hand that has been mucked when facing action does not qualify for any GC Board;
Quads must be made with a pocket pair;
There must be at least five active players dealt into the hand before a collection for the jackpot can be taken out of the pot;
The winning hand can be made either on the flop, turn, or river. Showdown is not required;
The qualifying hand must be the winning hand. Only one hand (winner) is eligible for every hand dealt;
Each jackpot is on a first come first served basis starting at 11AM each day. In the event of the same jackpot being hit on more than one table at approximately the same time, whichever table started the round first will be considered the qualifying hand. For this purpose, the first card dealt by the dealer would be consider the "start of the round".
When one of the jackpots is hit, it cycles back to 0 and then begins growing at 11AM of each gaming day again.
Allocate $10,000 to each site (4 sites, total of $40,000) from current Super Bad Beat Jackpot seed funds at the beginning of GC Board. Each hand will start at $714 in 14 distinct jackpots.
SEE THE POKER ROOM SUPERVISOR OR TABLE GAMES TEAM FOR MORE INFORMATION.