March 8, 2023 (Toronto, ON) – Each year, International Women's Day is celebrated, globally, on March 8th. It's a reminder that all women have a place in every aspect of Canadian society, including the workplace.
As an equal opportunity employer, Great Canadian Entertainment is commemorating this year's International Women's Day by celebrating all of its current and future female team members, supporting critical organizations who are committed to bridging the gap of gender inequality, and offering a new platform where female Great Canadian team members across Canada can connect to share common challenges, success stories and offer support to help each other grow professionally within Great Canadian.
Beginning today, Great Canadian will be hosting its first internal Women in Leadership fireside chats, led by female leaders across the organization. Team members across Canada are invited to join these virtual sessions to learn about the professional journeys of female leaders at Great Canadian, major lessons learned throughout their journey, and tips to help female team members succeed in their area of expertise within the organization.
"I'm delighted to be taking part in the first of many quarterly Women in Leadership fireside chats, available to all 7,000+ Great Canadian team members across Canada," stated Anne Berend, Chief Human Resources Officer at Great Canadian Entertainment. "Our workforce is made up of 46% females, in a variety of roles across the organization – in our hotels, our gaming floors and our food and beverage amenities. We are focused on continuing to strengthen the number of women in leadership positions as we move through these exciting times and our Women in Leadership virtual events will be a great way to support women at Great Canadian throughout their professional journey."
Great Canadian's corporate community support program, PROUD, will also be making a $5000 donation to the Canadian Women's Foundation, a leading organization in the movement for gender equality in Canada. Canadian Women's Foundation offers funding, research, advocacy and knowledge sharing to women, girls, and gender-diverse people in order to move them out of violence and/or poverty and into confidence and leadership in their lives.
One of Great Canadian's newest destinations, Pickering Casino Resort, hosted Ajax-Pickering Board of Trade's Women Rising Symposium on February 16th which brought a number of inspiring speakers including Great Canadian's own Christine Crump, Regional General Manager at Casino Ajax and Great Blue Heron Casino and Hotel.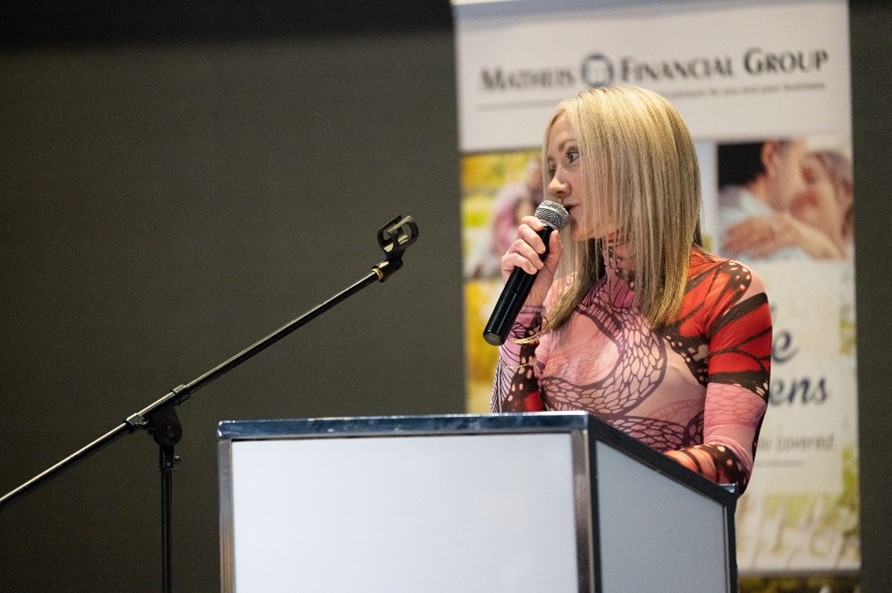 This year's International Women's Day comes only a week after the company announced the appointment of Katie Lever as Great Canadian's General Counsel, Chief Privacy Officer and Corporate Secretary.
Contact Information
Media Contact:
Chuck Keeling
Executive Vice President, Stakeholder Engagement, Community and Social Responsibility
ckeeling@gcgaming.com
Follow Great Canadian Entertainment: